Finch — First Look | Apple TV+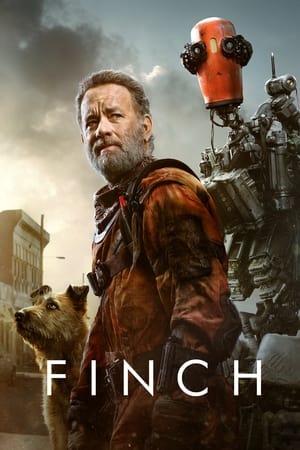 Finch
Overview
On a post-apocalyptic Earth, a robot, built to protect the life of his dying creator's beloved dog, learns about life, love, friendship, and what it means to be human.
Cast

Tom Hanks

Caleb Landry Jones
Oscar Avila

Lora Martinez-Cunningham

Marie Wagenman
Crew

Robert Zemeckis

Gustavo Santaolalla

Ivor Powell

Ivor Powell
Jo Willems
Kevin Misher

Miguel Sapochnik

Miguel Sapochnik
Andy Berman

Erik Aadahl

Erik Aadahl

Ethan van der Ryn

Ethan van der Ryn
Anna Behlmer
Kurt Swanson

Bart Mueller
An epic adventure is on the horizon. Meet Finch, a man who takes his unconventional family on the journey to hope and humanity. Check out this first look at Finch, streaming now on Apple TV+ https://apple.co/_Finch
Tom Hanks is Finch, a man who embarks on a moving and powerful journey to find a new home for his unlikely family—his beloved dog and a newly created robot—in a dangerous and ravaged world.
Subscribe to Apple TV's YouTube channel: https://apple.co/AppleTVYouTube
Follow Apple TV:
Instagram: https://instagram.com/AppleTV
Facebook: https://facebook.com/AppleTV
Twitter: https://twitter.com/AppleTV
Giphy: https://giphy.com/AppleTV
Follow Apple TV+
Instagram: https://instagram.com/appletvplus
More from Apple TV: https://apple.co/32qgOEJ
Apple TV+ is a streaming service with original stories from the most creative minds in TV and film. Watch now on the Apple TV app: https://apple.co/_AppleTVapp
#Finch #BehindtheScenes #AppleTV