It's Always Sunny in Philadelphia | Season 15: Official Trailer | FXX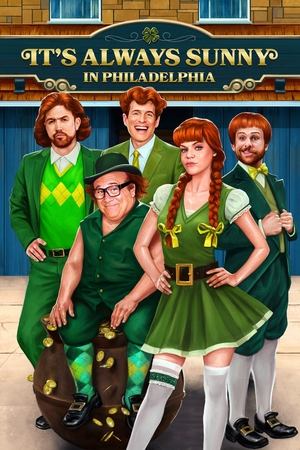 It's Always Sunny in Philadelphia
Overview
Four egocentric friends run a neighborhood Irish pub in Philadelphia and try to find their way through the adult world of work and relationships. Unfortunately, their warped views and precarious judgments often lead them to trouble, creating a myriad of uncomfortable situations that usually only get worse before they get better.
Cast

Charlie Day
Glenn Howerton
Rob McElhenney
Kaitlin Olson
Seasons

Specials

Season 1
Season 2
Season 3

Season 4

Season 5
Season 6

Season 7

Season 8

Season 9

Season 10

Season 11

Season 12
Season 13

Season 14

Season 15
New era, same egos. Watch the OFFICIAL TRAILER for Season 15 of #SunnyFXX, premiering Dec. 1 on FXX, next day #FXonHulu.
Subscribe now for more It's Always Sunny In Philadelphia clips: http://bit.ly/SubscribeFX
The record-breaking 15th season of It's Always Sunny in Philadelphia is its most ambitious yet. In the seismic wake of Covid-19 and all things 2020, The Gang stands at a crossroads in this strange new world. The rules are changing quicker than anyone can keep up with, despite herculean efforts from Mac (Rob McElhenney), Charlie (Charlie Day), Dennis (Glenn Howerton), Dee (Kaitlin Olson) and Frank (Danny DeVito) to continue business as usual. Now, they must face the music and decide who they'll become in the cultural upheaval that is 2021. Across the span of eight episodes — and the Atlantic Ocean — we find them answer in a way only they could think to.
See more of It's Always Sunny In Philadelphia on our official site: http://bit.ly/SunnyInPhiladelphiaFXNetworks
Like It's Always Sunny In Philadelphia on Facebook: http://bit.ly/SunnyInPhiladelphiaFacebook
Follow It's Always Sunny In Philadelphia on Twitter: http://bit.ly/SunnyInPhiladelphiaTwitter
Follow It's Always Sunny In Philadelphia on Instagram: http://bit.ly/SunnyInPhiladelphiaInstagram
Like FXX on Facebook: http://bit.ly/FXXNetworksFacebook
Follow FXX on Twitter: http://bit.ly/FXXNetworksTwitter
It's Always Sunny in Philadelphia | Official Trailer | FX
https://www.youtube.com/user/FXNetworks